KW Suspension
KW offers its customers the largest suspension programme world-wide. The entire assortment – from springs over sports suspensions to coilover suspensions – such a variety of products is unsurpassed on the market.
For every demand the perfect suspension – KW delivers a wide range of different suspension and coilovers. For Road use KW offer Variant 1, 2 and 3, Street Comfort and DDC - Dynamic Damping Control coilovers. If your into motorsport then Clubsport and Competition coilovers are the ideal product to take full potential of your sports car during track days.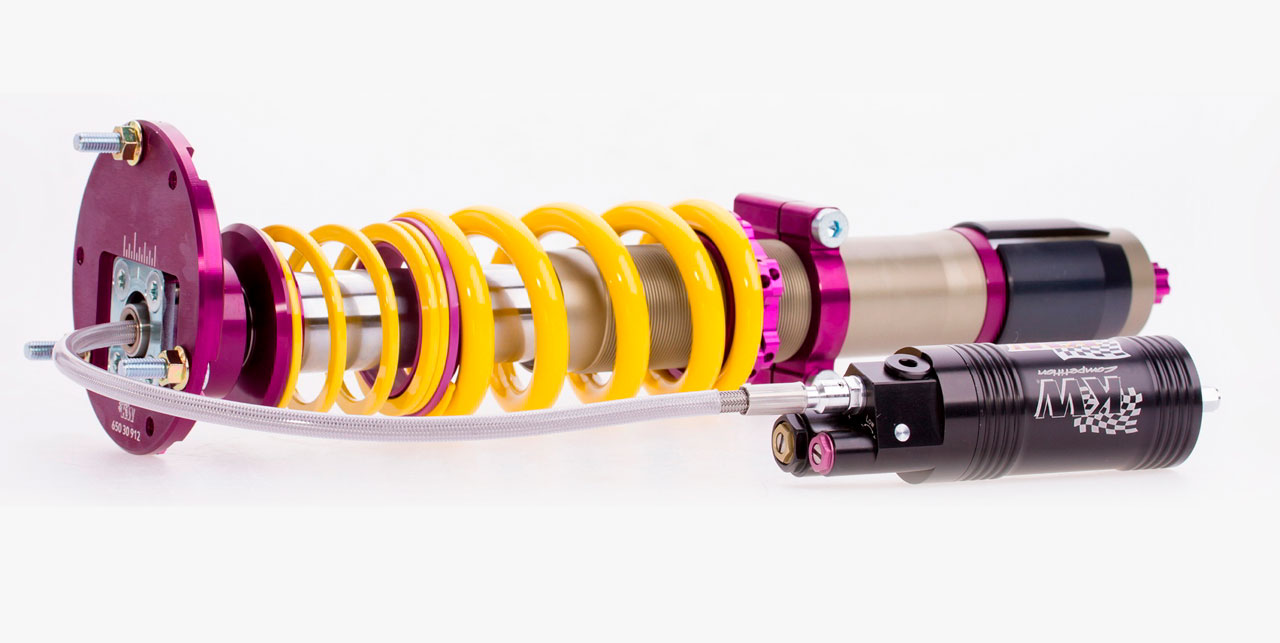 Racing Line
RacingLine was originally founded by Volkswagen Group, as a wholly-owned subsidiary of Volkswagen Motorsport GmbH in Hannover, Germany. This unrivalled experience and partnership with Volkswagen Group has led them to develop the RacingLine Performance Parts & Software range, today sold through distributors all around the world.
Forever at the forefront of performance automotive. Intercoolers, Inductions kits including the best selling R600, stylish alloy wheels, uprated braking kits and OEM+ Perfomance software.
Scorpion Exhausts
You only have to touch a Scorpion exhaust to appreciate the premium design and construction qualities, which translate into tangible gains in both performance and reliability. Hand crafted in England and widely regarded as the best exhaust on the market today, Scorpion has become one of the most popular upgrades amongst both tuning enthusiasts and racers alike.
But the real difference is the way a Scorpion feels. No other exhaust is created with our passion, expertise and experiences; because of this Scorpion's appeal goes beyond the many superb product advantages. Everything that we have put into developing the world's best exhausts over the years is designed to be shared, felt and experienced by you, the driver.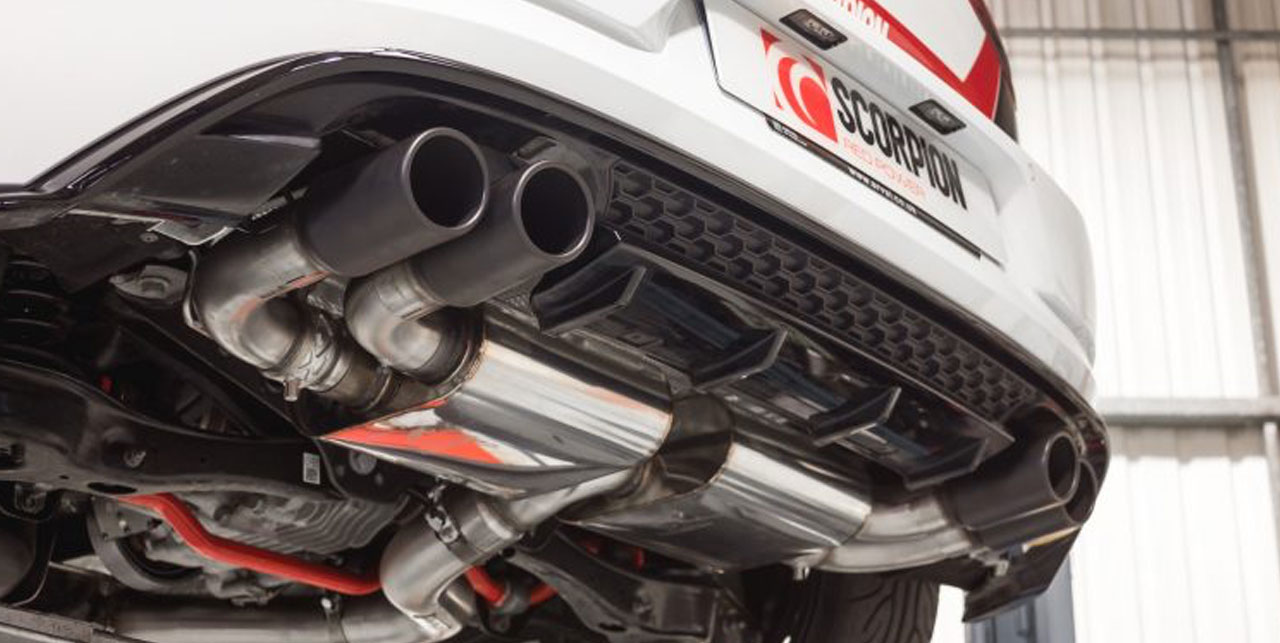 Milltek Sport
Drawing from almost four decades of continuous research, development and technical expertise, their range of hand-finished exhaust systems continues to grow. Perhaps best known for an extensive range of VW Group exhaust systems. From the Golf GTi and R, through to the SEAT Cupra, Audi RS and S ranges. Not forgetting the Audi Quattro, Corrado VR6 and Golf GTi Mk1 and Mk2. In every case, they have an exhaust solution to fit and have long been held up as the industry standard in terms of fit, finish, tone and power delivery.
Every aspect of design, from tailpipe styling, ease of fitment, suitability for vehicle specifications and power variances is carefully optimised to deliver a quality, durable and, responsibly-engineered range of products to suit all environments and markets.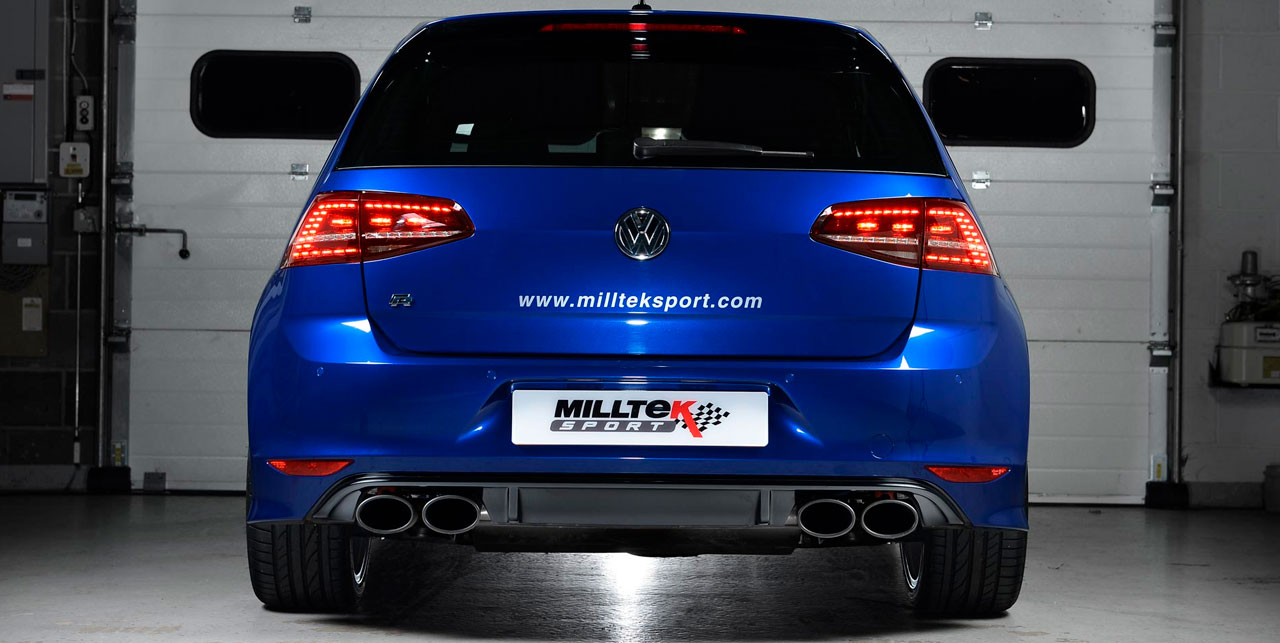 FEV UK
FEV UK is a family business established in 1990 with the intention of manufacturing high-quality specialist race car fire extinguishers, safety products such as motorsport fire suppression systems, and other vehicle fire extinguishers for the motoring industry. We never stop trying to improve our product range so that we can provide our customers with the very best, state-of-the-art safety equipment for their vehicle.
JMR has now been appointed an official installer of FEV Suppression Systems.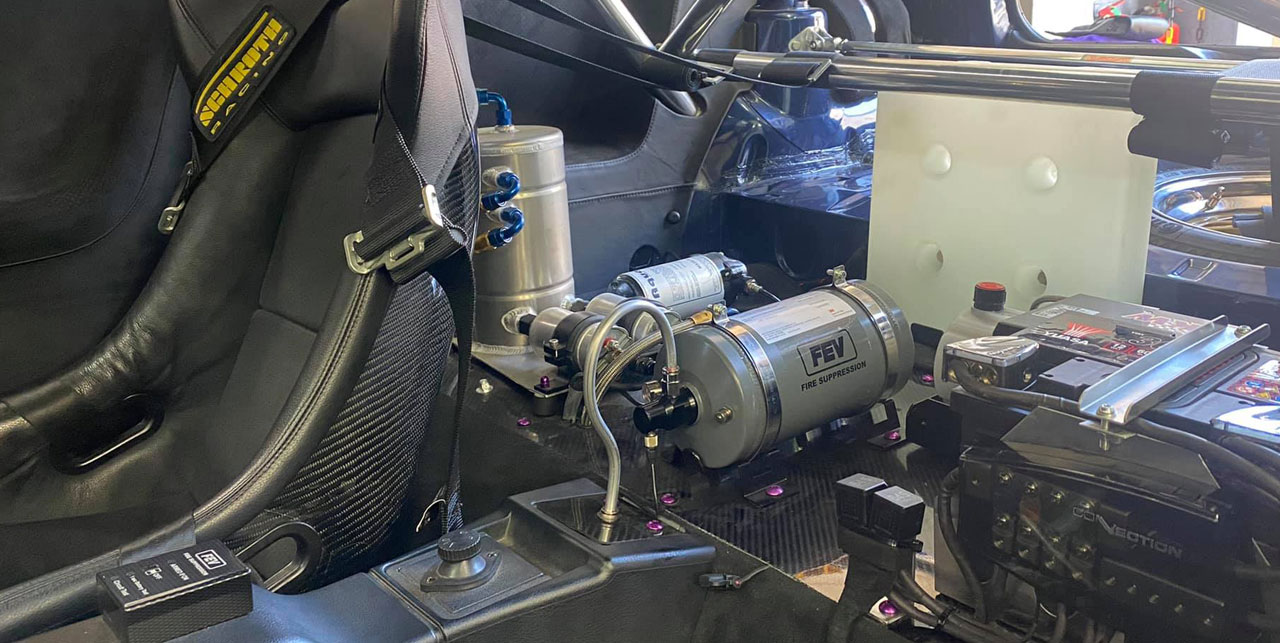 Get in Touch
Workshop - 01903 718684
Mobile (Working hours only) - 07974 020031
Hours of Business:
Monday - Friday: 08:00 - 17:00
Saturday - Sunday: Closed
Directions
JMR Ltd (John Mitchell Racing), Units 14 & 15, Arunside Business Park,
Fort Road, Littlehampton, West Sussex, BN17 7QU
We recommend that you approach our premises from the A259. Enter into Lineside Industrial Estate at the new traffic light junction with Eldon Way, and follow signs for Fort Road. You will be directed by signs down Arndale Road past the Builder Centre, through an "S" bend and onward to a "T" junction. At the "T" Junction turn right onto Fort Road keep going straight down until you reach a large yellow security gate. This is Arunside Business park in which we are located. There is a site map at the entrance above the yellow gate, but the site is very small and a single one way road will take you directly to our premises.